Writers Omi at Ledig House
Spring Residents – 2017

Rohan Kamicheril (India/U.S., Nonfiction)
March 24-31
Rohan is a writer, editor, and cook. His writing has appeared in Words without Borders, Asymptote, Gastronomica, and Hemispheres. He is the editor of The Wall in My Head, an anthology of writing from the countries of the former Eastern Bloc, commemorating the twentieth anniversary of the fall of the Iron Curtain. Prior to founding Tiffin, a website dedicated to showcasing regional Indian food through interviews, recipes, and travel stories, he was the editor of Words without Borders, the online magazine for literature in translation.



Jim O'Grady (U.S., Nonfiction/Scripts) 
March 24-April 2
Jim is a reporter for WNYC Radio. He has told stories on This American Life, Studio 360 with Kurt Andersen, and Latino USA. Recently, he worked with DW Gibson on a podcast about gentrification called, There Goes the Neighborhood, and contributed to the podcast, The United States of Anxiety. He's a Moth storytelling GrandSLAM champ, about which he says this. Both of his books are biographies of radical Catholic pacifists: Dorothy Day: With Love for the Poor and Disarmed and Dangerous: The Radical Lives and Times of Daniel and Philip Berrigan.



Deborah Baker (U.S., Nonfiction) 
March 24-April 6
Deborah's most recent book, The Convert: A Tale of Exile and Extremism, was a finalist for the 2011 National Book Award in Nonfiction.  Her current book, The Last Englishman, for which she received support from the Guggenheim and Whiting Foundations, will be published in 2018. She is married to the novelist Amitav Ghosh and divides her time between Goa and Brooklyn.

Nora Gantenbrink (Germany, Fiction/Nonfiction)
March 24-April 20
Nora was born in a little town on the edge of the Ruhr area in Germany. She studied Politics, History and Communication and visited the Henri Nannen School of Journalism in Hamburg. Since 2013 she has worked as a reporter at STERN magazine. She writes about culture (mostly Hip Hop) and social topics. She also writes award-winning literary short stories. In 2013, her first collection of short stories, Fucked up heart, was published by Rowohlt.



Uche Okonkwo (Nigeria, Fiction)
March 24-April 20
Uche has an MA in Creative Writing from University of Manchester, UK, and several years' experience working with one of Nigeria's leading publishers. Her stories have been published in The Manchester Anthology, The Ember Journal, Per Contra, Ellipsis, Ploughshares and Lagos Noir. In 2016, Invisible Borders published her essay, "What the Road Offers", about her experiences on a six-week Trans-Nigerian road trip.



Ly Tran (Vietnam, Nonfiction)
March 24-April 20
Ly was born in Vietnam and immigrated to the U.S. with her family as a political refugee in 1993. She studied Creative Writing and Linguistics at Columbia University. Ly is at work on her first book, a memoir entitled House of Sticks, forthcoming from Scribner/Simon & Schuster.



Elsa Vasseur (France, Fiction/Scripts)
March 24- April 20
Born in Paris, Elsa has dreamt of being a writer ever since she was able to hold a pen. She released a volume of short stories when she was eighteen, Le Goût du lait au chocolat (The Taste of Chocolate Milk). After graduating from Sciences Po and La Sorbonne, she published her first novel in 2016, L'Heure Bleue (The Blue Hour). She is currently working on a TV-series and a feature-film project.



Yewande Omotoso (Barbados/Nigeria/South Africa, Fiction)
March 26-April 23
Yewande is an architect with a Masters in Creative Writing from the University of Cape Town. Her debut novel Bomboy (Modjaji Books, 2011), was shortlisted for the Etisalat Prize for Literature and won the South African Literary Awards First Time Author Prize. Yewande was a 2013 Norman Mailer Fellow and a 2015 Miles Morland Scholar. The Woman Next Door (Chatto and Windus, 2016) is Yewande's second novel.



Tsering Lama (Tibet, Fiction)
March 31-April 20
Tsering is a New York-based Tibetan writer who was born in Kathmandu and grew up in Vancouver. She works as a Storytelling Advisor at Greenpeace International, and is nearly finished with her first novel, The Descent of an Oracle. Tsering's writing has been supported by grants from the Canada Council for the Arts and the Barbara Deming Memorial Fund. In recent years, she has been an artist-in-residence at the Lillian E. Smith Center, Catwalk Institute, WildAcres, and Playa Summerlake.



Maria Dadouch (Syria, Fiction)
April 1-15
Maria was born in Damascus and studied politics and economics. In 2002, she started a magazine for teen girls, where she published hundreds of articles. The magazine closed because of the war in Syria. In 2013, Maria joined UCLA to study Creative Writing and she graduated in 2015. She won the Claire Carmichael Scholarship for her first novel and she was granted a residency at Hedgebrook.



Claudia Durastanti (Italy, U.K., Translation, Fiction)
April 2-20
Claudia's first novel Un giorno verrò a lanciare sassi alla tua finestra won several prizes, including a Premio Mondello. She has published three novels so far; her last book, Cleopatra va in prigione, was published in 2016. Her writing has been featured in the Los Angeles Review of Books, Nero Magazine, and La Repubblica. In 2015, she was the Italian Fellow for Literature at the American Academy in Rome and was selected as one of the best Italian writers under 40.



Freek Mariën (Belgium, Theater)
April 7-May 4
With his theatre company Het Kwartier, Freek is currently working on shows for young people and adults. In his work, Freek puts the emphasis on a strong text, a solid factual basis and an original form or theme. His texts have won several awards including the international Kaas & Kappes Award (best Dutch-German Young People's Drama, 2012) and the Taalunie Playwriting Prize (2015).


Philip Huff (The Netherlands, Fiction/Scripts)
April 16 – May 11
Philip studied history and philosophy at the University of Amsterdam. He is an award-winning author of three novels, a short story collection and an essay collection on literature. Three of his books have been made into films, for which he wrote the screenplays. He lives in New York City.



Scott Gutterman (U.S., Nonfiction/Poetry)
April 21-May 4
Scott has written for Artforum, GQ, The New Yorker, Vogue, and other publications.  He is the author of Sunlight on the River:  Poems about Paintings, Paintings about Poems and The Art of Miles Davis.  Scott is also the deputy director of Neue Galerie New York, a museum devoted to German and Austrian art.



Mai Nardone (Thailand/U.S., Fiction)
April 21-May 11
Mia was raised in Bangkok by an American father and a Thai mother. He has received scholarships from the Tin House Writer's Workshop and the Bread Loaf Writers' Conference, and a fellowship from the MacDowell Colony. His fiction has appeared in American Short Fiction, Indiana Review, The Iowa Review, Kenyon Review Online, Slice, and the Tin House Open Bar. He lives in Bangkok.



Tung-Hui Hu (U.S., Poetry/Nonfiction)
April 28-May 23
Tung-Hui is the author of three books of poetry, most recently Greenhouses, Lighthouses, and the nonfiction book A Prehistory of the Cloud. The recipient of awards from the National Endowment for the Arts and the San Francisco Foundation, he is currently assistant professor of English at the University of Michigan.



Arthur Langeveld (The Netherlands, Translation)
April 28-May 25
Arthur received a BA and MA in Slavic Languages from the University of Amsterdam. He has translated the work of many classical and modern Russian writers including Gogol, Goncharov, Tolstoj, Pilnyak, Kharms, Astavyev, Makanin, and Brodsky. In 2006, he was awarded the Nijhoff Prijs voor Vertalingen – the most prestigious prize for literary translations in the Netherlands. Until his retirement in 2012, Arthur was an assistant professor of Russian language and literature at the University of Utrecht. He is now working full time on a translation of Dostoyevsky early works.



Amitava Kumar (India/U.S., Fiction/Nonfiction)
May 1-30
Amitava's books include Lunch With a Bigot, A Matter of Rats, A Foreigner Carrying in the Crook of His Arm A Tiny Bomb, Bombay-London-New York, Passport Photos, and Husband of a Fanatic, an "Editors' Choice" book at the New York Times. Kumar's essays and reviews have appeared in Harper's, Bookforum, Kenyon Review, The Nation, NPR, The New York Times Book Review, The Guardian, Vanity Fair, Brick, Granta, and numerous other publications. He teaches at Vassar College and is the recipient of a 2016 Guggenheim Fellowship for nonfiction.



Emmanuel Iduma (Nigeria, U.S., Fiction)
May 5-June 2
Emmanuel is an art critic and the author of the novel The Sound of Things to Come. He is a regular contributor to magazines, journals, and exhibition catalogues. He graduated from the MFA program in Art Writing at the School of Visual Arts, where he now teaches. A Stranger's Pose, his book of travel stories and meditations, is forthcoming.



Annie-France Mistral (France, Translation)
May 5-June 2
For 25 years, Annie-France worked as a documentary film director. She started translating in 2010. She has translated novels by Joshua Cohen, Dan Fante, Tony O'Neill, Jack London and James Oliver Curwood and short stories by Dinaw Mengestu, Patrick Ryan, Zadie Smith, Maria Venegas, Taiye Selasi, Jeanne Thornton, Junot Díaz, Bill Cheng, Teju Cole, and Lydia Davis. She is working on her first novel and still believes in humans and literature.



Namwali Serpell (Zambia, Fiction)
May 5-June 2
Namwali is a Zambian writer and an associate professor of English at the University of California, Berkeley. She received a Rona Jaffe Foundation Writers Award in 2011. She was shortlisted twice for the Caine Prize for African Writing and won in 2015 for her story, "The Sack." You can read her writing in The Believer, n+1, Callaloo, Tin House, McSweeney's, Triple Canopy, Cabinet, and several anthologies including The Best American Short Stories, The Caine Prize Anthology and Africa39. Hogarth Press will publish her first novel, The Old Drift, in 2018.

Maureen Scott Harris (Canada, Nonfiction/Poetry)
May 12-June 2
Maureen is a Canadian poet and essayist who grew up on the prairies and lives in Toronto. She has published three collections and two chapbooks of poetry. Drowning Lessons, her second collection, won the 2005 Trillium Book Award for Poetry; her essays have won the Sparrow Prize for Prose, the Prairie Fire creative-nonfiction prize, and the WildCare Tasmania Nature Writing Prize. Her writing interests include place, land, ecology, walking, and art.



Lisa Rose Bradford (U.S., Translation/Poetry)
May 13-June 2
Lisa teaches Comparative Literature at the Universidad Nacional de Mar del Plata in Argentina. She has published poems, translations, and articles in numerous magazines, and she has edited various books on translation theory and poetry anthologies. Four of her bilingual volumes of Juan Gelman's verse have appeared since 2010: Between Words: Juan Gelman's Public Letter, Commentaries and Citations, Com/positions, and Oxen Rage. She is currently translating Gelman's last book of poems, Hoy.

Frank Heibert (Germany, Translation/Fiction/Nonfiction) 
May 14-20
Frank studied Romance Philology and holds a Ph.D. with a dissertation about puns and their translation. He translates fiction and theater from English, French, Italian, and Portuguese. He is also a novelist, editor, critic, teacher, and jazz singer. Frank has received several awards for translations of authors such as Don DeLillo, Richard Ford, William Faulkner, George Saunders, Lorrie Moore, Tobias Wolff, Tristan Egolf, Tony Kushner, Neil Labute, Boris Vian, Yasmina Reza, Raymond Queneau, Italo Svevo, Jorge de Sena and others. Frank lives in Berlin. 

Azareen Van der Vliet Oloomi (U.S./Spain/Iran, Fiction)
May 15-June 2
Azareen is the author of Fra Keeler and Call Me Zebra (forthcoming from Houghton Mifflin Harcourt in February 2018). She is the winner of a 2015 Whiting Writers' Award, a National Book Foundation "5 Under 35" honoree, the recipient of a MacDowell Fellowship, a Fulbright Fellowship and a Fellowship from the Institució de les Lletres Catalanes in Barcelona. Her work has appeared in GRANTA, The Paris Review, Guernica, BOMB, and the Los Angeles Review of Books Quarterly Journal, among other places. She has lived in Iran, Spain, Italy, the United Arab Emirates, and currently teaches in the M.F.A. Program in Creative Writing at the University of Notre Dame.



Yelena Akhtiorskaya (Ukraine/U.S., Fiction)
May 19-June 2
Yelena was born in Odessa, Ukraine, and grew up in Brighton Beach, Brooklyn. In 2014, Riverhead Books published her novel, Panic in a Suitcase, which was a New York Times Notable Book and a National Book Foundation "5 under 35" honoree. Yelena lives in New York.



Alix Sobler (U.S., Theater)
May 19-June 2
Alix is a writer from New York whose plays have been read, work-shopped and produced in North America and England. Last year, she had three plays produced, including The Secret Annex at the Segal Centre in Montreal, JONNO at the Winnipeg Fringe Theatre Festival and The Great Divide at the Finborough Theatre in London. In 2015, The Great Divide won the Canadian Jewish Playwriting Competition. You can find out more about her and her work at alixsobler.com.

Writers Omi at Ledig House

Since its founding in 1992, Writers Omi at Ledig House has hosted hundreds of authors and translators, representing more than fifty countries. We welcome published writers and translators of every type of literature. International, cultural and creative exchange is a foundation of our mission, and a wide distribution of national background is an important part of our selection process. 

Guests may select a residency of one week to two months; about ten at a time gather to live and work in a rural setting overlooking the Catskill Mountains. Ledig House provides all meals, and each night a local chef prepares dinner. Daytime is reserved for writing and quiet activities, while evenings are more communal. A program of weekly visits bring guests from the New York publishing community. Noted editors, agents and book scouts are invited to share dinner and conversation on both creative and practical subjects, offering insight into the workings of the publishing industry, and introductions to some of its key professionals. Click here for a list of former guest speakers.

German publisher, Heinrich Maria Ledig-Rowohlt, for whom the program is named, was noted for his passionate commitment to quality in literature. His list of authors included Thomas Wolfe, William Faulkner, Yukio Mishima, Jean-Paul Sartre, Vladimir Nabokov, John Updike, Toni Morrison and Thomas Pynchon.

Writers Omi has hosted hundreds of writers and translators from roughly 50 countries around the world. The colony's strong international emphasis reflects the spirit of cultural exchange that is part of Ledig's enduring legacy.

Notable alumni include:



Joseph O'Neill author of Netherland

, which won the Pen/Faulkner Award

Aleksander Hemon, author of The Question of Bruno, recipient of a "genius grant" from the MacArthur Foundation
Gary Shteyngart, bestselling author of The Russian Debutante's Handbook, Absurdistan, and Super Sad True Love Story
Susan Choi, bestselling author of American Woman and inaugural recipient of the PEN/W.G. Sebald Award.
Goce Smilevski, author of Freud's Sister, which one the European Union Prize for Literature
Jan Brandt, bestselling author of Gegen Die Welt (Against the World) 

Buket Uzuner, international bestselling author of Istanbulians
Ned Beauman, author of Boxer, Beetle, and one of Granta's "40 Writers under 40" 

Colum McCann, author of Let the Great World Spin which won the National Book Award
Kiran Desai, bestselling author of Inheritance of Loss, which won the Man Booker Prize
Mikhail Shishkin, bestselling author of The Taking of Izmail, which won the Russian Booker Prize
Shehan Karunatilaka, author of Chinaman: The Legend of Pradeep Matthew, which one the Commonwealth Prize 


Listen to Australian writer Lee Tulloch's radio interview, conducted live from Ledig House on May 5, 2009.





Translation Lab

In early November, Writers Omi hosts an annual Translation Lab, in which 4 English language translators are invited to a fully funded residency to work alongside the writers whose work they translate.




The focused residency provides an integral stage of refinement, allowing translators to dialogue with the writers about text-specific questions. Following in the tradition of the Writers Omi residency as started by Heinrich Maria Ledig-Rowohlt, the Translation Lab emphasizes translation as a means towards cultural exchange. It serves as an essential community builder for English language translators who are working to increase the amount of international literature available to American readers, as it is currently estimated that less than three percent of all books published in the United States are translated works.




The residency is a rare and unique opportunity for writers and their translators to work together, considering that most writers never meet their translators in person. All text-based projects -- fiction, nonfiction, theater, film, poetry, etc. -- are eligible. The residencies are fully funded, including travel, room and board, meals, and workspaces and are made possible in part by Amazon.com.

 
The online period for 2018 residencies is now open.
Please click the "Submit' button below to read the guidelines and submit your application.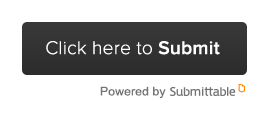 Translation Lab, Fall 2017 
Residency Dates: November 8-19, 2017*
Deadline: July 15, 2017

Writers Omi at Ledig House, a part of Omi International Arts Center, has been awarded a grant from Amazon.com to fund Translation Lab 2017, a 12-day special, intensive residency for four collaborating writer-translator teams in the fall of 2017.

Writers Omi will host four English language translators at the Omi International Arts Center for 12 days. These translators will be invited along with the writers whose work is being translated. All text-based projects—fiction, nonfiction, theater, film, poetry, etc.—are eligible.

This focused residency will provide an integral stage of refinement, allowing translators to dialogue with the writers about text-specific questions. It will also serve as an essential community-builder for English-language translators who are working to increase the amount of international literature available to English-language readers.

Details
The dates for Translation Lab 2017 are November 8-19, 2017.
Writers Omi will be accepting proposals for participation until July 15, 2017.

*Please note: accepted applicants must be available for the duration of the Translation Lab (November 8-19, 2017). Late arrivals and early departures are not possible. Please do not submit a proposal unless both parties involved (translator and writer) are available for all dates.

All residencies are fully funded, including airfare and local transport from New York City to the Omi International Arts Center in Ghent, NY.

How to Apply
Translators, writers, editors, or agents can submit proposals. Each proposal should be no more than three pages in length and provide the following information:


Brief biographical sketches for the translator and writer associated with each project 
Publishing status for proposed projects (projects that do not yet have a publisher are still eligible)
A description of the proposed project 
Contact information (physical address, email, and phone) 

Proposals should be submitted only once availability for residency participation of the translator and writer has been confirmed.

All proposals and inquiries should be sent directly to DW Gibson, director or Writers Omi at Ledig House at: dwgibson@artomi.org. 


Accomodations

Omi International Arts Center is located two and a half hours north of New York City in the historic Hudson River Valley. Named for a neighboring village, Omi is close to the small town of Ghent, New York, as well as Albany and Hudson, which offer train connections only thirty minutes away.


The facilities, situated on three hundred acres of open land, include a large two-story barn with indoor studios; contemporary residence buildings designed with a vernacular reference to local barns, surrounded by abundant perennial beds, expansive lawns dotted with fruit trees, adjacent to The Fields Sculpture Park.


A Federal Period farm house serves as a gathering center, providing a full kitchen, television room and library; while the front porch overlooks rolling hills and the majestic outline of the Catskill Range. A swimming pool, bicycles, WiFi access and several state of the art computers are available on the premises.


Columbia County, and the nearby Berkshire Mountains, are popular destinations because of their historical, natural and cultural riches. From bird sanctuaries to modern dance, presidential mansions to farmer's markets, the environs offer a singular blend of rural quiet and cultural stimulation. Staff and friends in the neighborhood are often available for excursions of interest to residents. The local library has a modest collection, but is a member of the Mid-Hudson group, calling on the resources of libraries within much of eastern New York.

Links to useful websites in the area:

Columbia County Tourism
Discover the Berkshires
Greene County Tourism
Dutchess County Tourism
Rural Intelligence

Writers Omi at Ledig House is a proud member of the freeDimensional Network. For more information on freeDimensional, click here.


Writers Omi at Ledig House is proud to form a exchange partnership with Het Beschrijf in Belgium.
Program Board:

Esther Allen
Dorthe Binkert
Dominique Bourgois
Bill Clegg
Chandler Crawford
Nayana Currimbhoy
Nicholas Ellison
Barbara Epler
Inge Feltrinelli
Alexander Fest
Gary Fisketjon
Carol Frederick
Karin Graf
Francis Greenburger, Chair & Founder



Nikolaus Hansen, Co-Chair
Beena Kamlani
David Knowles
Agnes Krup
Antje Landshoff-Ellermann
Jeffrey Lependorf
Carol Mann
Viktor Niemann
Marleen Reimer
Daniel Slager
Thomas Überhoff
Barbara Tolley, Co-Chair
Luciana Villas-Boas
Sally Wofford-Girand

Advisory Board:

Edward J. Acton
T.D. Allman
Sara Bershtel
Anna Bourgeois
Oliver Bourgeois
George Cockcroft
Ariane Fink
Chris Loken
Jack Macrae
Emily Mann
Michael Naumann
Nenad Popovich
Ulla Rowohlt
Betsy von Furstenberg Reynolds


DW Gibson is the author of The Edge Becomes the Center: An Oral History of Gentrification in the Twenty-First Century (winner of the 2015 Brooklyn Eagle Literary Prize) and Not Working: People Talk About Losing a Job and Finding Their Way in Today's Changing Economy. He shared a National Magazine Award for his work on "This Is the Story of One Block in Bed-Stuy, Brooklyn" (New York Magazine.) His work has also appeared in Harper's, The New York Times, The Washington Post, The Nation, The Village Voice, The Caravan, and he has been a contributor to NPR's All Things Considered.