Art Omi invites artists from every continent, representing a wide diversity of artistic styles and practices, to gather in rural New York State to experiment, collaborate and share ideas. During four weeks each June - July, concentrated time for creative work is balanced with the stimulation of cultural exchange and critical appraisal. Artists whose work is interdisciplinary should read the descriptions of each of our residency programs to decide which one fits their practice.

Artists are provided with a private studio, shared living quarters, and meals at no cost, but are responsible for their travel and material expenses. Each session, a distinguished critic/curator is invited to participate as Critic-in-Residence, who leads discussions and makes individual studio visits. The Critic in Residence is on campus for the entire duration of the program. In addition, a former Critic in Residence is invited to be Critic Emeritus for the first week of residency.

The first week of the residency, artists have the opportunity to work with a master printmaker to produce an edition of monotypes. High quality material is provided.

Our Visitors Program enables residents to have conversations with many visiting art critics, gallery owners and prominent artists. Direct engagement with the New York City art world is unmatched by similar residency programs.

The residency culminates with Open Studio Day, during which hundreds of professionals, art lovers, neighbors and friends view work, ask questions and engage with the artists.




2017 Art Omi Residents

Click here to view the full bios.

Kiichiro Adachi, Japan/USA
Shurooq Amin, Kuwait
Camila Arriaga Torres, Colombia
Claudio Beorchia, Italy
Anna Berry, UK, Unlimit Art Fellowship
Elaine Byrne, Ireland/USA
Claudia Chaseling, Germany/Australia
Furen Dai, China/USA, The Milton and Sally Avery Arts Foundation Fellowship
Modou Dieng, Senegal/USA
Lang Ea, Cambodia/New Zealand
Iñaki Garmendia, Basque Country (Spain), Eremuak Fellowship
Barbara Kaplan, Argentina
Jennifer Karady, USA, Francis Greenburger Fellowship for Mitigating Ethnic & Religious Conflict
Francois Knoetze, South Africa, American Dream Fellowship
Anna Kristensen, Australia/USA, Art Omi Australia Committee
Diego Lama, Peru
Eunsook Lee, South Korea
Rodolfo Marron, USA, Charlotte Street Foundation Fellowship
Omar Mismar, Lebanon/USA
Branislav Nikolic, Serbia
Jebila Okongwu, Nigeria/Italy
Yann Pocreau, Canada, The Antrev/Habland Award
Viktor Popovic, Croatia, Fellowship for an Artist Living and Working in Croatia
Alejandra Prieto, Chile, Cecily Brown Fellowship
Farid Rasulov, Azerbaijan/USA
Yves Sambu, Democratic Republic of the Congo
Julie Schenkelberg, USA
Omid Shekari, Iran/USA
Anssi Taulu, Finland
Thu Kim Vu, Vietnam

Application remails open through Dec. 15, 2017 for Basque artists
applying for the 2018 Eremuak Fellowship ONLY. 

Call for general submissions for the 2018 Residency is now closed. Please check back in August, 2018 to apply for the 2019 residency. 
Eremuak Fellowship Eligibility: 
Application is open to artists working in visual arts, sound arts, performance arts and social practice from the Autonomous Community of the Basque Country (residence certificate in the Basque Country is required), who have been professionally active for at least the past 3 years. 
Please note:
In addition to the standard residency application materials, Eremuak Fellowship applicants must check the box stating they are eligible for the Eremuak fellowhip, and submit their residence certificate as a PDF document. Please title this document with your lastname, firstname, residencecertificate, with no dots, commas or spacing. Example: jonesmaryresidencecertificate.pdf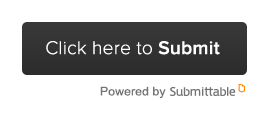 Our fellowships ensure that artists from specific regions and/or dealing with specific issues are allotted a residency. When submitting an application, you will be asked if you are eligible for any of our fellowships. You will be asked to submit evidence for each and any fellowship you declare to be eligible for.
For further clarifications on our fellowships opportunities, please send an email to director Claudia Cannizzaro at artists@artomi.org.
The following fellowships are available for 2017:
- American Dream Fellowship
Fellowship for an artist from any country in the world who has never been to the United States. It includes a travel grant.
- The Antrev Habland Award
Fellowship for an artist living and working in Montreal, Canada. Artists must provide a physical mailing address in Montreal, Quebec, Canada and be available for a studio visit upon reception of the fellowship.
- Cecily Brown Fellowship
Fellowship for a woman artist with no geographic or media restriction. All female candidates will automatically be considered for this fellowship.
- Charlotte Street Foundation Fellowship
Fellowship for an artist living and working in Kansas City.
- The Eremuak Fellowship
Fellowship for a Basque artist. For more information please visit Eremuak. It includes a travel grant.
- Fellowship for an artist living and working in Croatia
Fellowship for a Croatia-based artist. Artists must provide a physical mailing address in Croatia and be available for a studio visit upon reception of the fellowship. The fellowship includes a travel grant and a $500.00 stipend.
- Francis Greenburger Fellowship on Mitigating Religious and Ethnic Conflict
Fellowship only for an artist whose work relates to managing and/or mitigating religious and ethnic conflict. Work made at Art Omi must be in direct relation to this area. If you intend to apply for this fellowship please submit a one page statement explaining how your work fits in this category. Please email your statement to director Claudia Cannizzaro at artists@artomi.org
- The Milton and Sally Avery Arts Foundation
Fellowship for an artist living and working in the United States. All United States based artists will automatically be considered for this fellowship.
- Unlimit Art
Fellowship for an artist with disabilities. Eligible candidates must have a permanent disability as described in the ADA website. You have a disability if you have at least one of the following:

- a physical or mental impairment that "substantially limits" one or more "major life activities";
- a record of such an impairment; or
- you are regarded as having such an impairment.
It includes a $500.00 stipend for material.

If you intend to apply for this fellowship please notify director Claudia Cannizzaro at artists@artomi.org letting her know details of your disability.
The International Artists Residency is a four-week residency program for visual artists in upstate New York. We provide artists with a studio, living quarters and meals at no cost.
ARTISTS ARE RESPONSIBLE FOR THEIR TRAVEL COSTS AND ART MATERIALS.


The Residency takes place for four weeks in June July. We do not offer residency for visual artists at any other time of the year. Each year, a different critic-in-residence lives on campus with the artists; they lead discussions and make one-on-one studio visits.


In the evenings, after dinner, the group gathers for lectures, slide presentations and panel discussions.


FACILITIES


Omi International Arts Center is located two and a half hours north of New York City in the historic Hudson River Valley. Named for a neighboring village, Omi is close to the small town of Ghent, New York, as well as Albany and Hudson, which offer train connections only thirty minutes away.


The facilities, situated on three hundred acres of open land, include a large two-story barn with indoor studios; contemporary residence buildings designed with a vernacular reference to local barns, surrounded by abundant perennial beds, expansive lawns dotted with fruit trees, adjacent to The Fields Sculpture Park.


A Federal Period farm house serves as a gathering center, providing a full kitchen, communal areas and library; while the front porch overlooks rolling hills and the majestic outline of the Catskill Range. A swimming pool, bicycles, WiFi access are available on the premises.


Columbia County, and the nearby Berkshire Mountains, are popular destinations because of their historical, natural and cultural riches. From bird sanctuaries to modern dance, presidential mansions to farmer's markets, the environs offer a singular blend of rural quiet and cultural stimulation. Staff and friends in the neighborhood are often available for excursions of interest to residents. The local library has a modest collection, but is a member of the Mid-Hudson group, calling on the resources of libraries within much of eastern New York.


Work spaces include: indoor and protected outdoor studio spaces, a kiln, a printmaking shop, basic hand tools, preliminary welding equipment and five private light-tight studios for projection work. The entire center is WiFi equipped. In addition, we provide computers with internet access and black & white printers. Studio technicians are available for assistance. Daily trips to suppliers are also provided. Professional color photography labs are located in nearby Albany. Bikes are available for residents to explore the surrounding area.


The Omi International Arts Center is a non-profit foundation supported entirely by private donations. We provide this experience at no cost to our residents. Funding comes from numerous sources, including interested individuals and institutions throughout the world who wish to contribute generally or sponsor the participation of an artist from their own nation.
PROGRAM BOARD COMMITTEE

Elisabeth Akkerman*
Isabelle Autones
Koan-Jeff Baysa
Lawrence Benenson

Heather Bhandari
Holly Block*
Isabelle Bosquet-Morra


Victoire Bourgois

Denise Carvalho

Linda Cross
Tarik Currimbhoy
Kinga Czerska
Blaire Dessent
Dan Devine
Margaret Evangeline


Branko Franceschi

Terri Gumula

Francis J. Greenburger
Fred Holland*


Leslie Horvitz

 

 

Monica Herman

Ai Kato

Marc Kemeny

Charlotta Kotik
Jennie Lamensdorf
Elizabeth Masters
Dominique Nahas
Julianna Obeid
Odili Donald Odita
Larry Ossei-Mensah
Sara Reisman

Kushal Sacheti
Anders Schroeder
Anita Sibony de Adelsberg
Katrín Sigurdardóttir
Franklin Sirmans
Sandi Slone
Gregory Volk
Lilly Wei
Ross Willows

ADVISORY BOARD:

Bill Botzow
Dan Cameron
John Cross
Matt Felton
Rosemary Foot
Alain Kirili
Tadaaki Kuwayama
David Lebenstein
Robert C. Morgan
Mimi Poser
Frances Richard
Raphael Rubinstein
Jens Henrik Sandberg
Frances Schools
Sen. Charles E. Schumer
Christian Viveros-Faune


* in memoriam
Claudia Cannizzaro has been involved in the non-profit world since she arrived in New York City in 1997. Prior to her post at Art Omi, she worked in various capacities at Independent Curators International, Artists Space, Civitella Ranieri Foundation, apexart and the American Academy in Rome.

Claudia is also a visual artist. She recently showed at Shalini Ganendra Fine Arts, Kuala Lumpur, Malaysia (2012), Five Myles and Pierogi, Brooklyn (2011), Under Minerva, Brooklyn (2009) Galleria Spazio A, Pistoia, Italy (2007), Centro Cultural São Paolo, Brazil (2006), Torreão, Porto Alegre, Brazil (2006); HDC Gallery, New York (2004), Philomatean Society of the University of Pennsylvania, Philadelphia (2001), and the Korean Cultural Center, New York (2000).

In 2013 she co-founded Akrai Residency, a multidisciplinary residency program in her native Sicily: www.akrai.org.